Huawei P50 Pocket Release date
what's up every kitten right here . so huawei's smartphone business may be in tatters but the company still launches new phones periodically. Like they have launched the huawei p50 pro and nearly a year after the huawei mate x2 arrived. Like they never made themselves to stop making or you can say stop launching new smartphones no matter what. And now the company is reading the launch of another foldable smartphone called the huawei p50 pocket release date announced.Yup the name is very interesting it definitely resembles the huawei p50 pro.

First the name was rumored to be the huawei mate v. But somehow they changed it to the huawei p50 pocket. Which is cute anyhow huawei's official Weibo account recently posted an invite for the launch of the p50 pocket. This device is an evident from the name appears to be a part of the p50 series lineup. Which has diverged from the huawei's original mid series foldable phones. The occupying text says that the new device is the company's winter flagship and that will be unveiled on december 23rd. the post also includes a teaser image that highlights a vertically folding design similar to that of the samsung galaxy z
flip 3 and the moto razr.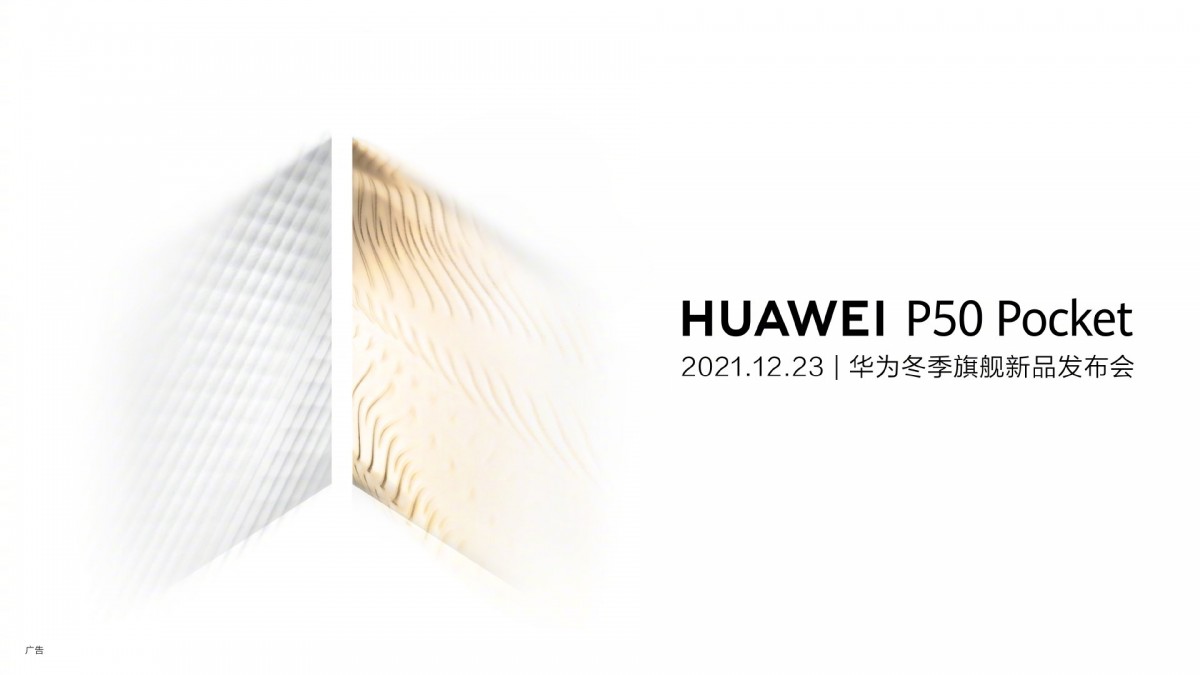 the image also hints at the two possible color options white and gold. And definitely it will be the rival of the galaxy z flip 3 it's basically huawei's attempt to challenge the dominance of the galaxy z flip 3 on the compact foldable market.Where the only alternative so far is the motrola razer though sadly it will not have the google services in it which make it less pleasing in the global market.But in china though it will be really popular and the chinese people gonna love it . With that said if we express the design on the rear side. Huawei P50 Pocket is going to launch on 23 December 2021.
Huawei P50 Pocket Launch & Prices
It seems there are two cutouts one will be the huawei p50 design cameras and the second one could
be for a cover display. While cover display means a tiny display on the rear side that will show notifications and time and date as well .Moreover we also have some pictures of the protective cases of the phone which further confirms the design. Also it's worth noting that there is a round cutout at the top side of the case which is either for a microphone or an infrared port.  i hope it will be for the microphone port other than that right now we don't know the exact specifications of the phone but we are pretty sure that the actual specs of the handset will come out in the following days before the official announcement.  so stay tuned.
so what do you think about the huawei's p50 pocket ? let me know your initial thoughts
regarding the design in the comments down below . peace out